Writing the Land
Writing the Land is a collaborative outreach project pairing land trusts with poets. PLT is honored to be the adopted land trust of local author CMarie Fuhrman.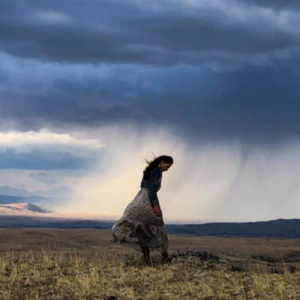 CMarie Fuhrman
CMarie Fuhrman is the author of Camped Beneath the Dam: Poems (Floodgate 2020) and co-editor of Native Voices (Tupelo 2019). She has published poetry and nonfiction in multiple journals including Emergence Magazine, Platform Review, Yellow Medicine Review, Cutthroat a Journal of the Arts, Whitefish Review, Broadsided Press, Taos  International Journal of Poetry, and Art, as well as several anthologies. 
CMarie is a regular columnist for the Inlander, translations editor for Broadsided Press, Non-Fiction editor for High Desert Journal, and Director of the Elk River Writers Workshop. CMarie is the Director of Poetry for Western Colorado University's MFA in Creative Writing Program where she also teaches Nature Writing.  She is the 2021-2023 Idaho Writer in Residence and resides in the mountains of West Central Idaho with her partner Caleb and their dogs Carhartt and Cisco.  
REFLECTION
by CMarie Fuhrman
It's a game I like to play. A way I test myself.
Out in the woods, atop a peak or along a winding stream, I lie down and close my eyes. I allow my other senses to take over. I inhale deeply. I listen beyond my thoughts and my heartbeat, past the sound of panting dogs. I put my hands on the earth and touch it; I feel the parts of my body where it supports me. Hips, shoulders, back, thighs. Head. What does…"